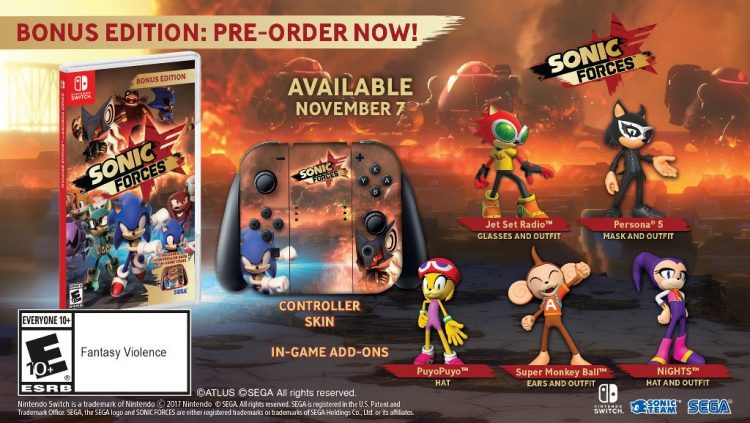 Sega has today announced a release date for Sonic Forces: 7th November.
The bonus edition is only for preorders, and comes with a skin to stick on your Joy-Cons and Grip and five exclusive costumes from other Sega and ATLUS games, including Super Monkey Ball, Persona 5 and Jet Set Radio.
Sonic Forces is the second Sonic game to be released this year, following the critically acclaimed Sonic Mania. In the style of Sonic Generations, you can play as three different characters: Classic Sonic, Modern Sonic, and a custom character you can make yourself.
Sonic Forces for Nintendo Switch is available to preorder on Amazon UK for £34.99.